Purchase a Gift Voucher
Give someone a really special gift. If you have stayed at HappenOak yourself and would like someone else to enjoy the experience, or you'd like to surprise someone, then this is for you.
The perfect gift for any special occasion, our gift vouchers are beautifully designed and printed on high quality card.
Gift vouchers are available to purchase in multiples of £100, to be redeemed against a minimum stay of 2 nights at HappenOak and can be booked for specific dates.
If you have already booked a stay that's to be a gift or a surprise, we'd be happy to post a gift voucher to you for the special occasion!
Gift vouchers will be sent to the name and address that you specify, and will be posted via Royal Mail Signed For™ 1st Class. (We always aim to post gift vouchers within 24 hours of receipt of payment).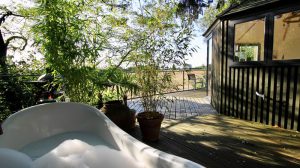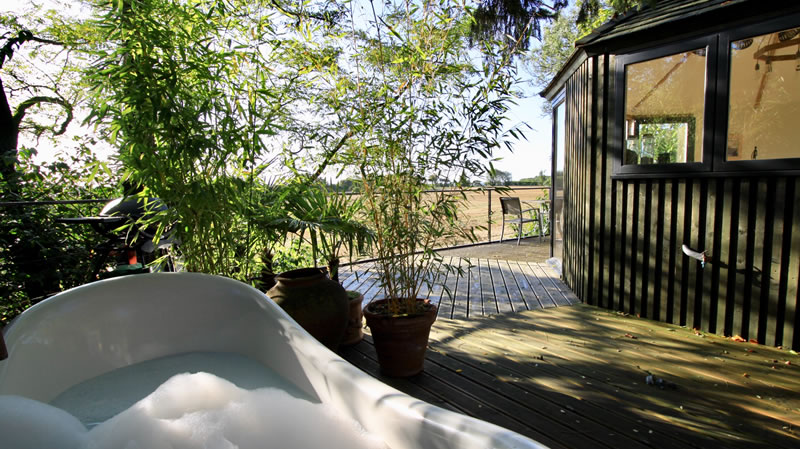 Redeem a Gift Voucher
Please contact us at stay@happenoak.co.uk, providing your unique gift voucher code. We will then be in touch to discuss your booking request.
To confirm your booking we will require your full name, address, contact number and confirmation that you have read and agree to our Booking Terms and Conditions.
Please note, if the total booking cost is greater than the value of the gift voucher, payment of the balance will be required no later than 10 weeks before arrival. Your booking confirmation will confirm the details of any outstanding balance payment, and we will be in touch when this becomes due.
To read our full gift voucher terms please visit our Booking Terms and Conditions (Clause 14).